Dear Traveller,

It's been a long time since you last heard from us, so we just wanted to remind you that we at Go Russia Travel Company are still here, working hard to provide tours to Russia and beyond.

We have a number of exciting news and special offers to share with you.
Blog Launch
We are excited to announce the launch of our new
travel blog
, which will feature articles and news about Russia: destinations, events, festivals, lifestyle, travel tips, and restaurant and theatre suggestions. Our amazing team of travel writers will keep you up to date with what's important, and don't forget, we'd love to hear from you too so we'll be posting reviews and stories from our customers who have visited Russia recently.
Celebrate New Year in Russia
After enjoying a sunny summer, here at Just Go Russia we're already dreaming about the next holiday – Christmas! You might be surprised to learn that in Russia New Year is more important than Christmas; even gifts are exchanged on New Year's Eve instead of Christmas Day. Are you intrigued? Then why not have a look at our
New Year 2 capitals tour
? It's packed full of fun activities such as a chance to ice-skate on Europe's largest ice rink! And there is still more than enough time to sort out your visas.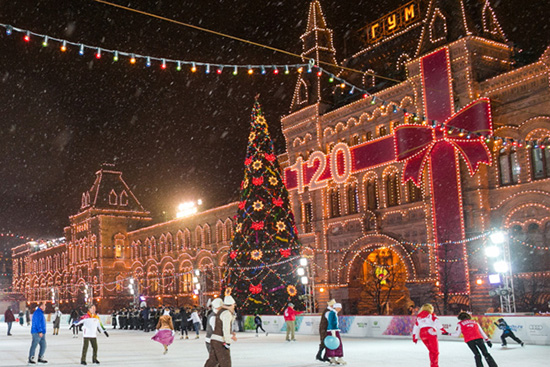 Special Offers for Our Readers
We are very happy that you took the time to read our "come-back" newsletter and as a reward we would like to offer you an exclusive discount code (available to our newsletter subscribers only) which can be used until
15 November 2015
to claim a discount of
£75
on any group or tailor-made tour booking –
NEWSOCT15
How to claim: simply enter the code in the online booking form or quote it when speaking to your travel consultant.