Contact Go Russia Travel Company
You can reach us by phone, email, visit us at our office, or just talk to us on social media
The members of our travel and visa teams are there to help you with your queries. Please give us a call during regular working hours (9 AM – 5 PM local time), you can reach our customer services by dialing a local phone number in the UK, Europe, USA and Russia. Alternatively feel free to send us an email or use an online chat facility or social media.
CALL UK SERVICE CENTRE
UK, London: +44 (0) 20 33 55 77 17
CALL INTERNATIONAL SERVICE CENTRES
USA: +1 (917) 259 13 33
Germany: +49 60 32 99 89 928
France: +33 1 84 88 88 64
Spain: +34 91 90 11 558
Russia: +7 (499) 346 81 46
Alternatively, you can request a
call back
service and one of our travel consultants will be in touch with you at specified time.
WHATSAPP MESSENGER
You can also send us a message via WhatsApp. Please note we use WhatsApp only for quick messaging, no calls will be responded. Just open WhatsApp on your phone & scan the QR-code below, or use
the link
to send us a message. How to scan the QR-code:
- Open WhatsApp > tap More options > Settings.
- Tap the QR icon displayed next to your name.
- Tap Scan.
- Hold your device over the QR code to scan. You are now able to send us a message.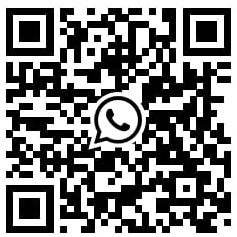 EMAIL & CONTACT FORMS
Please use the relevant contact methods listed below, depending on the nature of your inquiry as it will ensure our quickest and most detailed response.

Go Russia Forum
- discuss your holiday plans, find travel companions, get answers to your questions.

Facebook
- please
join
and do invite your family and friends to our dedicated
facebook group
.

Twitter
- send us a
direct message
on twitter.

Instagram
- follow us on instagram.

Linkedin
- send us a direct message on Linkedin.

Youtube
- watch videos from our tours or upload your own, your comments are also welcome.

Go Russia Travel Blog
- travel destinations, festivals, lifestyle & culture, and much more.
OUR GLOBAL CONTACT DETAILS
Please see below office details of our representatives all over the world who will be assisting you before and during your journey. For all marketing, press, HR and legal inquiries please contact our head office in the UK.
United Kingdom
USA
Germany
France
Spain
Russia
China
Ukraine

UNITED KINGDOM, London - Head office
Boundary House Business Centre
Boston Road
London W7 2QE
Tel: +44 (0) 20 33 55 77 17
Email: info@justgorussia.co.uk

UNITED STATES, New York
Travel Visa Pro
2401 Fountain View Dr., Ste 461
Houston, TX 77057
Tel: +1 (917) 259 13 33
Email: info@justgorussia.com

GERMANY, Brühl
Visa services
König Tours GmbH, Balthasar-Neumann-Pl.-24h
50321 Brühl
Tel: +49 (0) 60 32 99 89 928
Email: info@russlanderleben.de

FRANCE, Paris
Visa services
2 place des Hauts Tilliers, Parc des Barbanniers
92230 Gennevilliers
Tel : +33 (0) 1 84 88 88 64
Email : info@toutelarussie.com

SPAIN, Madrid
Visa services
Infoservice Gestión, C/ Pamplona, 45 – Esc. Izda. 1º C
28039 – Madrid
Tel: +34 91 90 11 558
Email: info@rusiaparadescubrir.com

RUSSIA, Moscow
Customer Services
Shluzovaya Nab. 6, Hotel Katerina City
115114 Moscow
Tel: +7 (499) 346 81 46
Email: info@justgorussia.com

RUSSIA, St. Petersburg
Customer Services
Ligovskiy prospekt 56-G, Office 609
191040 St. Petersburg
Tel: +7 (499) 346 81 46
Email: info@justgorussia.com

CHINA, Beijing
Customer Services
3F. Building D, Huating Jia Yuan
No.6, Bei Si Huan Zhong Lu Chaoyang. Beijing
Tel : +44 (0) 20 33 55 77 17
Email : info@justgorussia.com

UKRAINE, Kiev
Operations
Prospekt Pavla Tychiny 11
Kiev 02152
Tel: +380 (94) 712 20 10
Email: info@russlanderleben.de
OFFICE DETAILS ON THE MAP