Go Russia - World Travel Awards 2012 Winner
Travel News in Russia, ex USSR, Mongolia & China
RUSSIA'S LEADING INBOUND TRAVEL AGENCY 2012
Go Russia has won the prestigious Word Travel Awards programme, the travel's industry equivalent to the Oscar's, and was nominated
the Russia's Leading Inbound Travel Agency 2012
.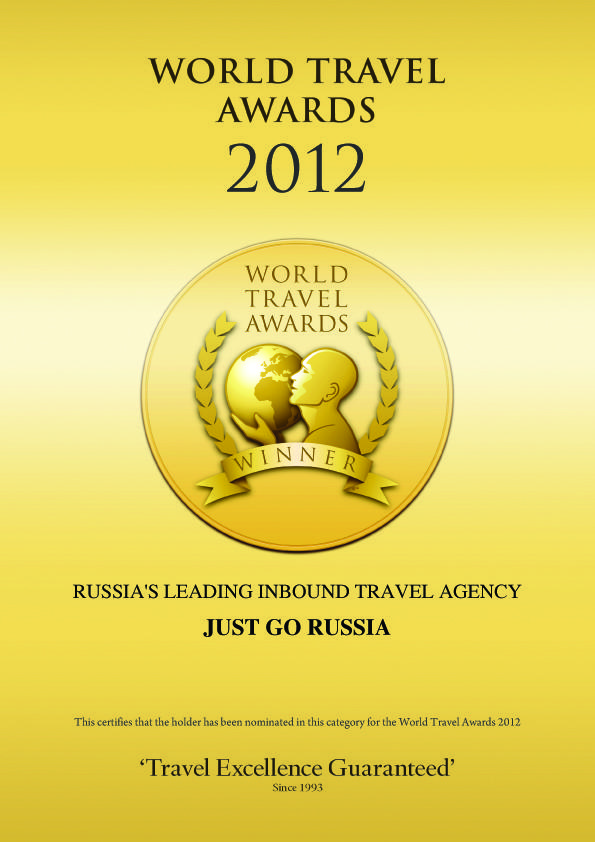 ABOUT THE WORLD TRAVEL AWARDS
The World Travel Awards was established in 1993 and now it is the most prestigious, comprehensive and sought after awards programme in the global travel and tourism industry which recognises excellence of customer services, products and business performance in the travel and tourism industry.
For further details about World Travel Awards, please visit their
official website
.

January 22, 2013