Home
Travel Guide
Further Reading
Newsdesk Archive
Traditional festivals and rituals at Lake Baikal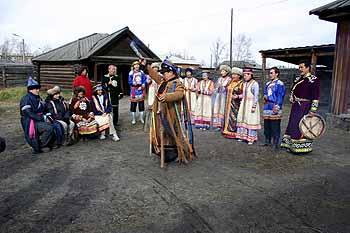 Lake
Baikal
attracts tourists not only for its unique nature but also for the spiritual and cultural heritage. Tourists are interested in traditional Buryat festivals and rituals, but they are not well-known yet.
Since 2000 Baikal accepts major international ethno-cultural festival "Erdynskie games". It is happening at the foot of the sacred mountain – with prayers, sacrifices and national competitions. The culmination of the festival is a ritual dance around the mountain. More then 700 people participate in the final scene. It is believed, if the circle of people opens then the year will be unlucky.
This is a very spectacular event which gathers lots of visitors.
This year festival will be held from the 5th to 7th of August at Hutoruk place in the mouth of Angara river, 8 kilometres from the village Elantsy, Olkhon district of Irkutsk region.
View tours on Baikal Lake
Trans Mongolian and Trans Siberian tours

June 17, 2010