Home
Travel Guide
Further Reading
Newsdesk Archive
Sapsan – first high-speed demonstration train journey between Moscow and St. Petersburg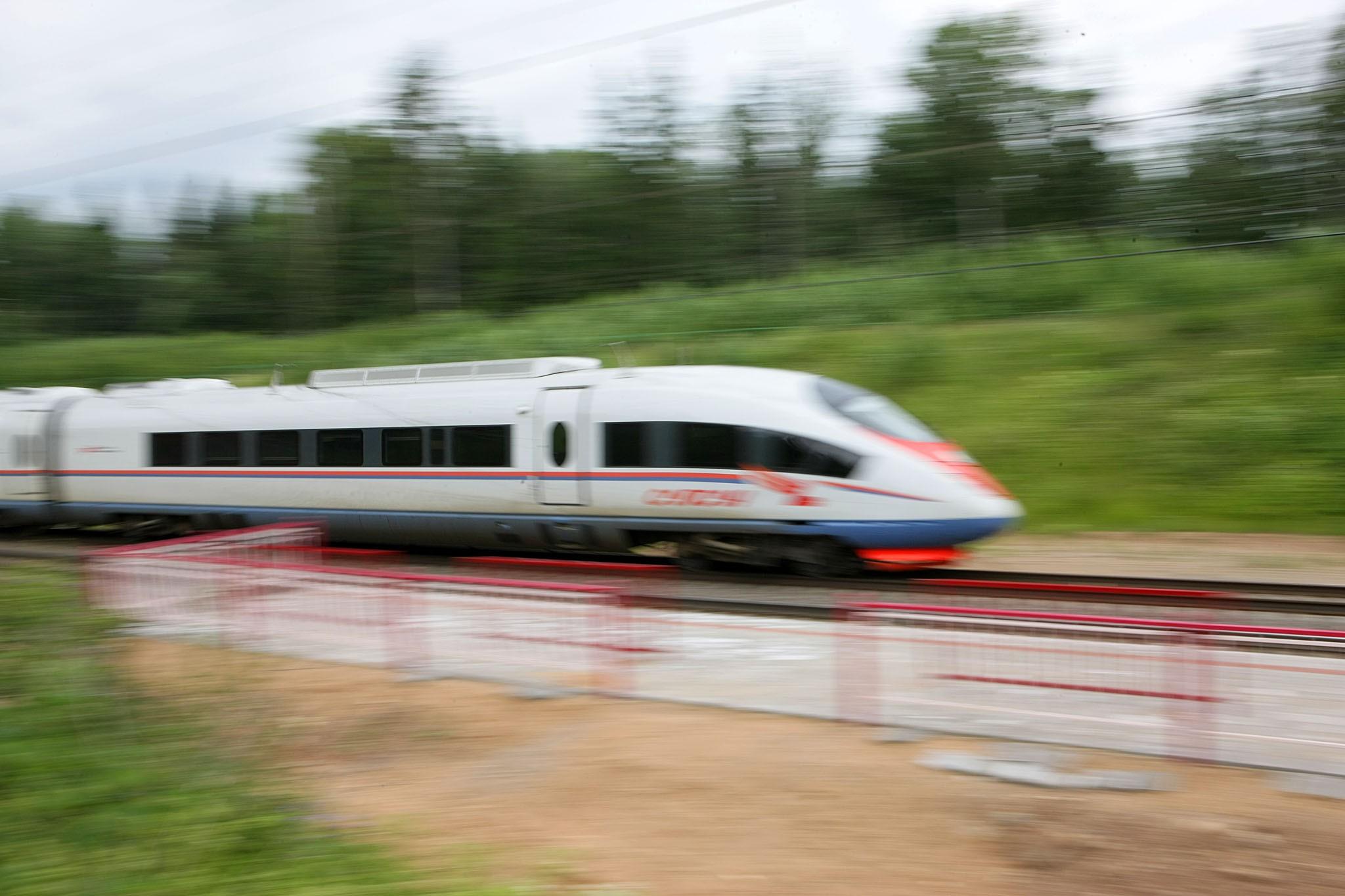 The high-speed train "Sapsan" made its first demonstration journey between Moscow and St. Petersburg on 30 July 2009. The president of the Russian railways Mr Yakunin and Mayor of St. Petersburg Mrs Matvienko accompanied the train crew on their first journey together with representative from the mass media and train manufacturer Siemens.
The Sapsan is a high-speed electric train produced by Siemens Transportation Systems and can reach maximum speed of 250 km/h which reduced the average journey time between Moscow and St. Petersburg to 3 hours and 456 minutes.
According the Russian Railways schedule, it is planned to launch the regular high-speed train service between two larger Russian cities by December 2009.
Train technical details:
Train capacity – 604 persons
Maximum speed 250 kmh
Journey duration – 3 hours 45 minutes
Service start – December 2009 (planned)
Service class – tourist and business
Disability access – available
Source: Russian Railways


We can issue
train tickets
on all routes within Russia. If you are interested in purchasing train tickets please
contact Go Russia
for a quote and train schedule.

August 03, 2009