Central Museum of the Air Forces at Monino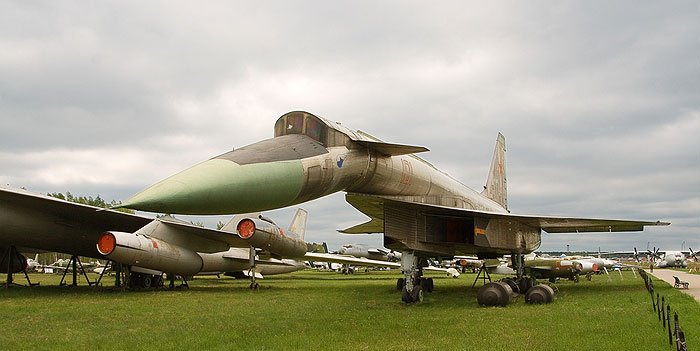 Central Museum of the Air Forces at Monino is one of the world's largest aviation museums and the largest for Russian aircraft and it will definitely be among the highlights of your trip.
The Museum facility was an operational air base from 1932 till 1956. Even though the Museum was opened in 1960, the area was still off-limits to civilians during the Soviet era.
Many of the Russian aviation Design bureaus (Tupolev, Ilyushin, Antonov, Mikoyan, etc.) have contributed exhibits and resources to the museum and its maintenance. The aviation park consists of more than 170 aircraft from the beginning of the century to modern war machines, cargo, sport, and also civilian planes and helicopters.
You will see the famous "Ilya Muromets", Soviet "Concorde" (Tupolev-144), Ivan Kozhedub' s La-7 (during the WWII he brought down 62 German airplanes), Tupolev-95 Bomber (NATO classification - Bear), Tupolev-22? (Backfire) and other legendary aircraft...
The Central Museum of the Air Forces at Monino, Russia is located approximately 38 kilometres (24 miles) from Moscow along the Gorky Highway in a lovely wooded area.