The Folk Show at Nikolaevsky Palace in St. Petersburg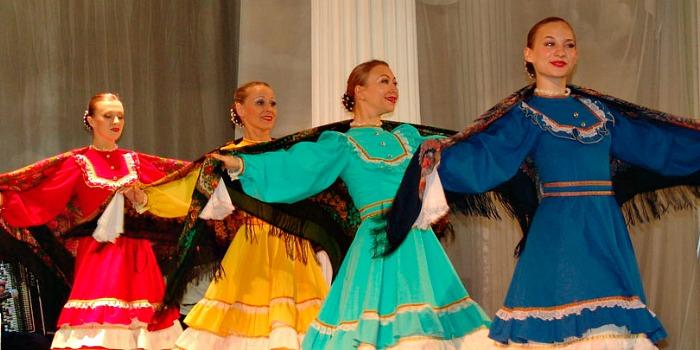 Famous architect Andrey Stakenshneider for Emperor Nikolay I's son Grand Duke Nikolay constructed the Nikolaevsky Palace in 1853-1861. The classic-styled residence was set in Annunciation Square (the Square of Labour nowadays) in the prestigious and costly district of Saint Petersburg, not far from the Admiralty and Palace Square. After the Grand Duke's death in 1891, the Palace was given over to the Women' Institute named after Grand Duchess Xenia, sister of Nikolay II.
The Revolution of 1917 made the Palace the property of common people and their representatives, local trade unions. In accordance with communist traditions it was renamed the Palace of Labour. Today the walls of the carefully restored Palace preserve the memory of the more than a century city's history.
Its lavishly decorated halls have witnessed the daily life of the Grand Duke's family as well as the meetings and celebrations of the Soviet authorities. The Palace houses the Nikolayevsky Art-centre that is aimed to represent the unique Russian culture to guests and residents of Saint Petersburg.
Every night the bright folklore show that is comprised of the best folk companies' performances is held in the Concert Hall (the former ballroom) of the Nikolayevsky Palace.
BOOK TICKETS
View prices and watch
performance video
.