About Russia
Russia is beyond comprehension; it can only be felt. And to do so you have to come to Russia…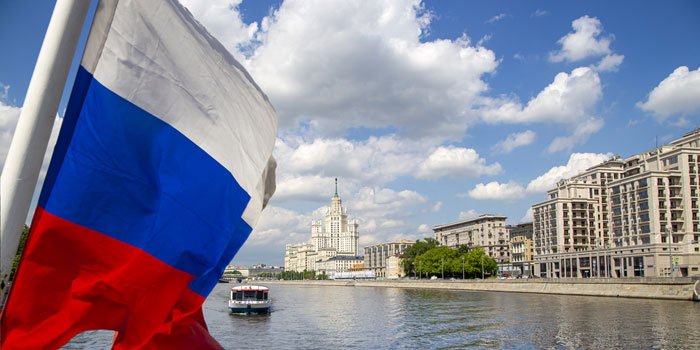 Throwing off the blanket of communist uniformity, modern Russia is a nation of enormous diversity and tremendous vitality. It is as if the cultural traditions of a century ago have re-awakened with a newfound strength - ancient cathedrals are being rebuilt and restored, colourful markets hum with activity once again and literature and the arts are quickly regaining the creative renown they enjoyed decades ago. A new Russia is now in full bloom. No other country can offer such a great variety of nature and wildlife, or so many diverse people and cultures.
As well as vast areas of untouched wilderness, Russia has countless historical and cultural monuments, more than 30 nature reserves and national parks, and about 2,000 museums. Over the last ten years. twelve cultural and natural treasures across Russia have been included in the UNESCO world cultural heritage list. These include not only the world-famous Kremlin and Red Square in Moscow, but also less well known attractions such as the wooden architecture in
Karelia
,
Lake Baikal
, the virgin forests of the taiga, the tundra of the Northern Komi region, the magic volcanoes of
Kamchatka
, and the golden mountains of
Altai
. You can experience many of these unique natural and cultural highlights yourself on our tours.
Russia's population is about 150 million, of which eighty percent is Slavic (the original Russians). There are more than 100 different languages spoken by different ethnic groups but everyone also speaks Russian. The main religion is Orthodox Christianity. Russia is the coldest country in the world: winter lasts up to ten months in the north. Even in Moscow, temperatures regularly reach minus 25 degrees centigrade. This is why Russians wear their famous fur hats ("shapka"). The bitter climate presents serious problems: huge efforts and expenses go to heating and snow-clearing. In summer, however, most of Russia is warm and sunny.
Foreigners who have
visited Russia
sometimes tell the old joke that, in Russia, there are no roads, only directions. Certainly there are areas without roads, and even without people. But much has changed in Russia's regions: roads continue to be built even in the most remote areas.
"The Russians are slow to harness up, but once they have, they go fast". These words from Otto von Bismarck more than 150 years ago still accurately reflect Russia today. The Russians are a talented and proud people. Russia gave the world Tolstoy, Dostoevsky and Chekhov. Five Russians have been awarded the Nobel Prize for Literature. The music of composers such as Tchaikovsky and Shostakovich is performed worldwide, while the painters Malevich and Kandinsky are famous for their avant-garde art.
Just as Russia's rich cultural heritage has once more come to life, its natural heritage too is a new country waiting to be discovered. With our
"Russian discovery" tours
, we offer our guests something special - something which inspires us: a unique and diverse cultural experience within the framework of a magnificent and unspoilt wilderness. Challenging rivers and beautiful lakes, steep mountains and roaring volcanoes, dense forests, endless steppes and, most important of all, world-renowned hospitality, await travellers from across the world…
Come along!