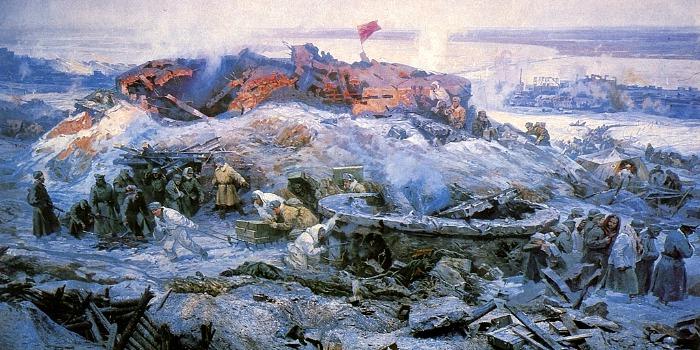 Visit one of Volgograd's world famous sights related to the World War II. This museum consists of an artistic Panorama "The Defeat of Fascist Armies in Stalingrad" the largest painted panorama in Russia measuring 16 x 120 metres, and the Museum of Stalingrad Battle with 8 exhibition halls containing more that 3,500 exhibits, 4 dioramas 5 x 25 metres each, a unique portrait gallery of Soviet military leaders and commanders involved in the Stalingrad battle. Museum's funds host an extraordinary collection of weapons, military equipment, documents, photographs, banners, and works of art.
Next to the museum building you will see another striking evidence of the horrors of war – the ruins of a mill. This five storey building was left for the generations to come as a gruesome reminder of what had happened in Volgograd in 1942.
You will also visit the house of Sergeant Yakov Pavlov mentioned in German military maps as an unconquered fortress. The building was under siege for 58 days, but the brave soldiers never gave up.