Tula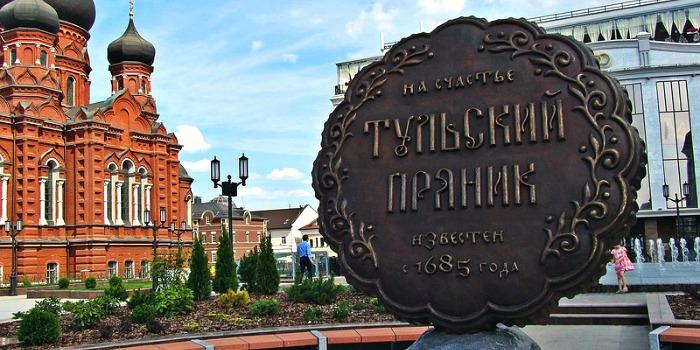 City of Tula is an administrative centre of Tula region located 115 miles from the centre of Moscow, it has population of more than 500 thousand inhabitants. It has status of "Hero City" which was the highest level of distinction in the USSR assigned to 12 cities after the Great Patriotic War of 1941-1945. Now Tula is mainly famous for its Kremlin, weapons, gingerbread, harmonics, samovars and Leo Tolstoy's Yasnaya Polyana manor.
During its history Tula has always had strategic importance because of its location on the southern outskirts of the state defending from Crimean Tatars' attacks and proximity to the upper Oka River, where the border with Lithuania was located. This caused constant concern for the strengthening of Tula as a key point of defense. In 1503 it joined the Moscow Grand Duchy and in 1514-1521 a stone Kremlin was built on the left bank of the river Upa which became the center of defense line.
By the middle of XVII century , when the fortified frontier of the Russian state moved to the south the city of Tula is gradually becoming a commercial and industrial center. In 1712 Peter the Great founded the first state-owned arms factory in Tula and since that time Tula became a recognised center for the production of weapons and metal products, which had sales across Russia. In the Patriotic War of 1812 Tula made a significant contribution to the defeat of Napoleon's troops.
After the war, the recession at the Tula arms factory led to the emergence of new industries – samovar (traditional Russian device for making tea), and harmony. Samovar and harmonics created by Tula craftsmen quickly gained worldwide fame and, along with the manufacture of weapons and gingerbread for a long time defined the specialty of the Tula industry.
In October-December 1941 during 45 days Tula was almost a full ring of siege and fierce battles near the city played important role in not allowing the German troops to get to Moscow. A hero city status was awarded to Tula in 1976.
HIGHLIGHTS & SIGHTSEEING IN TULA