Tula Samovar Museum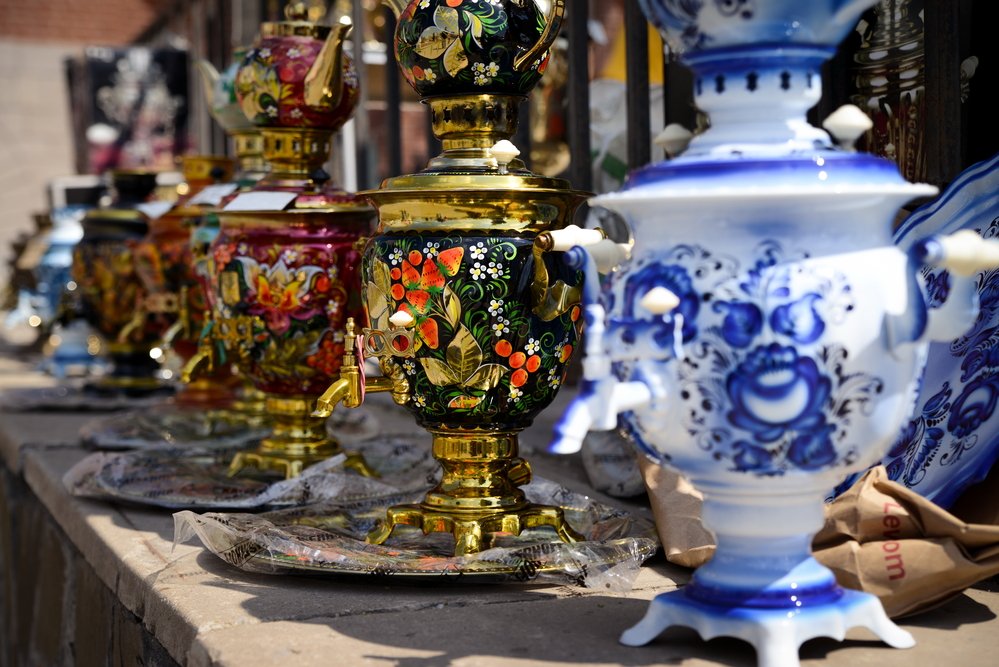 Samovar is a traditional Russian device for boiling water. Literally in Russian it means "boils itself", hence the word "samovar". For centuries Tula craftsmen produced
weapons
and samovars and this was one of the traditional crafts of the Tula region, as well as
Tula gingerbread
, lace, candy and more.
Samovar has a long and very interesting story and it is closely connected with the history of Russia and Russian life. Samovar became a necessary item in every Russian household serving tea for guests and family members. And even now many families have a samovar at home. Tea, which appeared in Russia in the XVII century, has become one of the most beloved drinks and traditional ritual of reception. Without tea the Russian can not imagine their life.
Tula Samovar Museum was opened in 1990, at number eight on Mendeleyev Str. next to Tula Kremlin in a mansion built in 1910 - 1911.by the architect Sirotkin. The exhibition which contains three halls tells about the history and development of one of the most famous Tula crafts - samovar.