Yasnaya Polyana
Leo Tolstoy's Museum.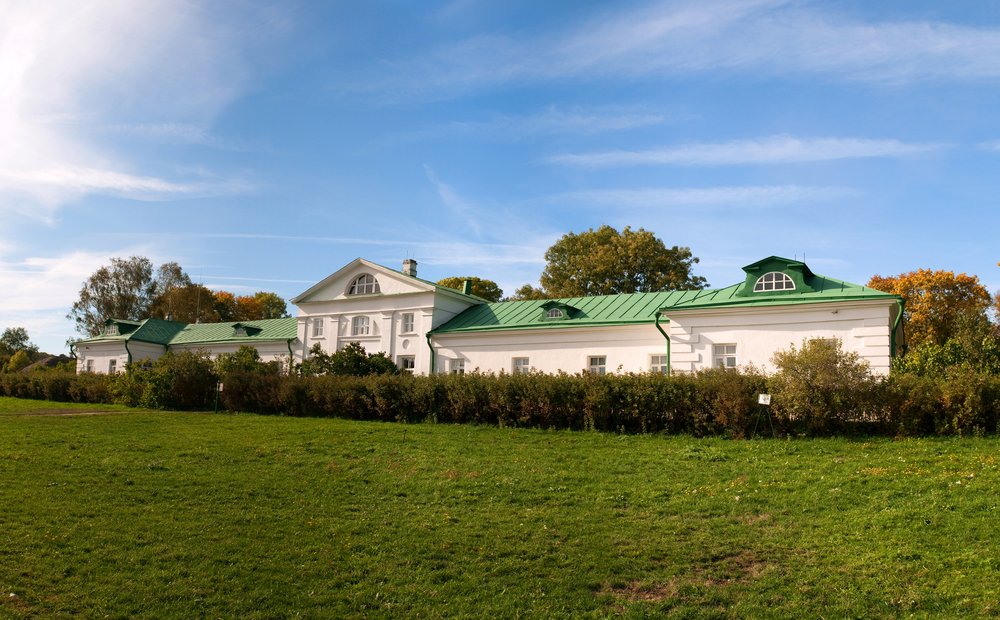 Yasnaya Polyana (literally meaning "Clear Glade" when translated from Russian) is a well-known museum manor, the home of the famous Russian writer Leo Tolstoy, where he was born, wrote his masterpieces (among them War and Peace and Anna Karenina), and is buried. The estate formally got a museum status in 1921 when it was run by Tolstoy's daughter – Alexandra Tolstaya.
The museum complex features several houses – writer's mansion, school for peasant children, outbuildings, stables. Authentic buildings are surrounded by picturesque forests and orchards. There is also a big park with a pond where Tolstoy's unadorned grave is found.
Yasnaya Polyana is a must-see not only for lovers of the world literature but also for those interested in Russian historic and cultural life outside the capitals in XIX and XX centuries.