The Bolshoi Theatre in Moscow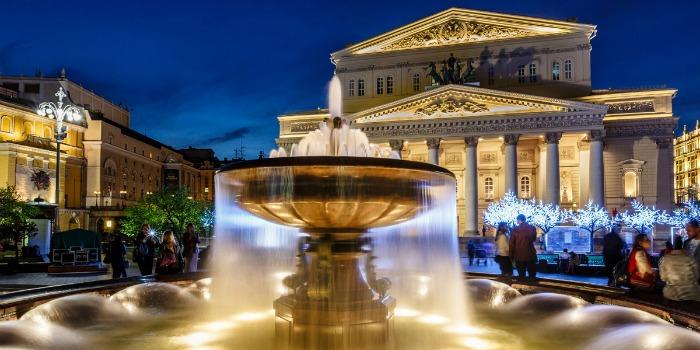 From the very outset of its existence, the Bolshoi Theatre was in the centre of Moscow cultural life. The State Academic Bolshoi Theatre is one of the oldest in Russia. According to the opinions of the contemporaries, the theatre was considered to be the best in Europe. The troupe of actors that were invited to perform on the stage of the theatre, formed earlier in 1776, and that year is recognised as the year of the theatres foundation.
In 1856 the grandeur building burnt down, but it took only 16 months to put up the new impressive theatre. The five-circled hall of the Bolshoi Theatre is famous for its perfect acoustics and can seat up to 2,150 spectators. The hall is decorated with gilded mouldings and red velvet, which imparts to it special splendour and solemnity.
The world famous operas of Russian composers started there. Anton Rubinshtein, Pyotr Chaykovsky, Serghey Rakhmaninov conducted at the premieres of their operas here. Fyodor Shaliapin, Antonina Nezhdanova, Ivan Kozlovsky, Serghey Lemeshev sang on its stage, and Galina Ulanova, Maya Plisetskaya danced.
Seating Plan of the Main Stage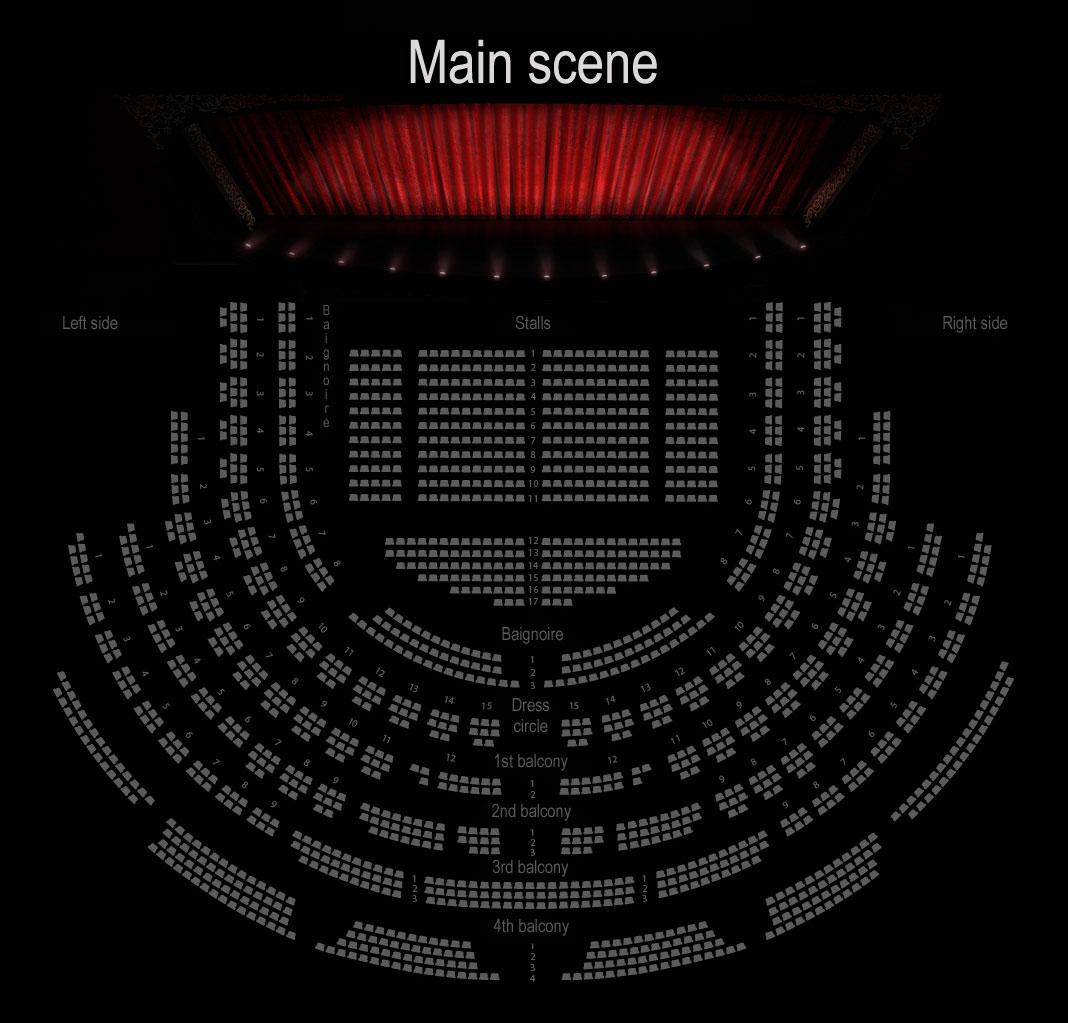 Seating Plan of the New Stage