Yury Kuklachev's House of Cats in Moscow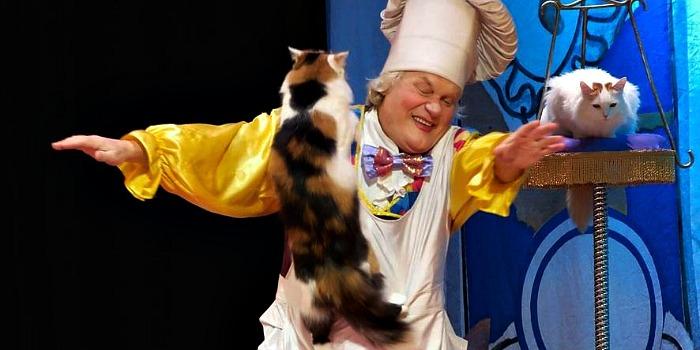 Yury Kuklachev's House of Cats is a unique phenomenon where cats and the odd dog are the only performers on stage! Cats have long been considered beautiful, wise, graceful, proud and independent animals, and here you can see them performing a whole host of tricks and routines, all to the absolute delight of the children in the crowd!
Kuklachev says: "Wherever we are, we are asked one and the same question: How do I train cats? For hundred years no one trained cats in circuses. Perhaps, because everybody tried to tame – which means to subordinate the animal to one's will. A cat never obeyed to anyone and will never obey. Because it always lives the way it likes. But the whole secret is as follows. It's not me who trains cats; it's cats who train me and I just watch them. But the main thing is to love the animal and when your fluffy friend has felt it, it will reciprocate. Cats are like actors. They do what they want. Sometimes a cat doesn't want one trick, so he does another".
Performances are held on a daily basis, apart from Mondays when the theatre is closed.