The Great Moscow State Circus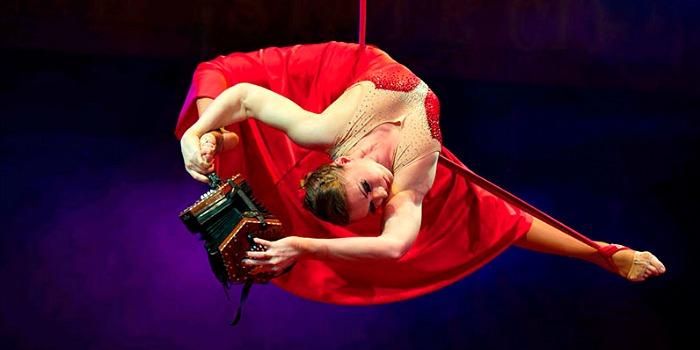 The Great Moscow State Circus was opened on 30th of April 1971 and was designed and built under the guidance of I.Belopolsky. Its impressive auditorium is an enormous 36 meters tall and can seat up to 3,400 people.
The circus building contains all the necessary technology and equipment to make its daring and varied range of acts possible. The floor of the main auditorium is an impressive 18 meters deep and features five interchangeable rings, which are used for the various horse, water, ice and animal acts featured in each performance.
The circus also has a sixth ring, which is used for rehearsals and as a place where the artists warm up before their acts. The Circus employs approximately several hundreds artistes at the present time, many of whom have been awarded the prestigious titles of People's Artistes and Honoured Artistes of the Russian Federation. These artists perform over fifty specialised acts, ranging from clowning, juggling and aerial gymnastics to bear and porcupine training acts.
The director of the Circus, who is a professor at the Russian Academy of Performing Arts, has won a "Golden Clown" prize at the International Circus Festival in Monte-Carlo. Performances are held at the Great Moscow State Circus on a daily basis with matinees starting at 3pm and evening performances starting at 7pm.